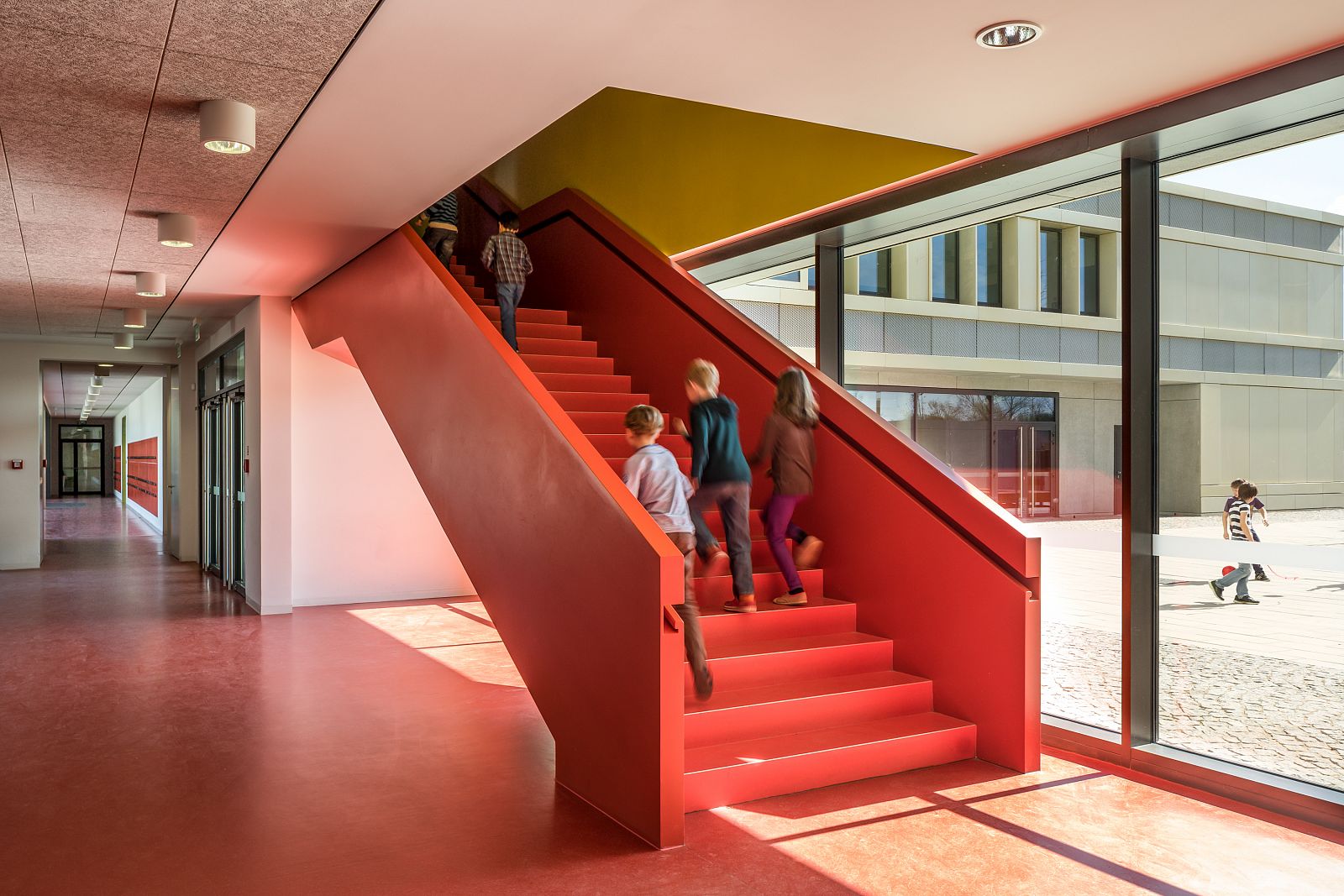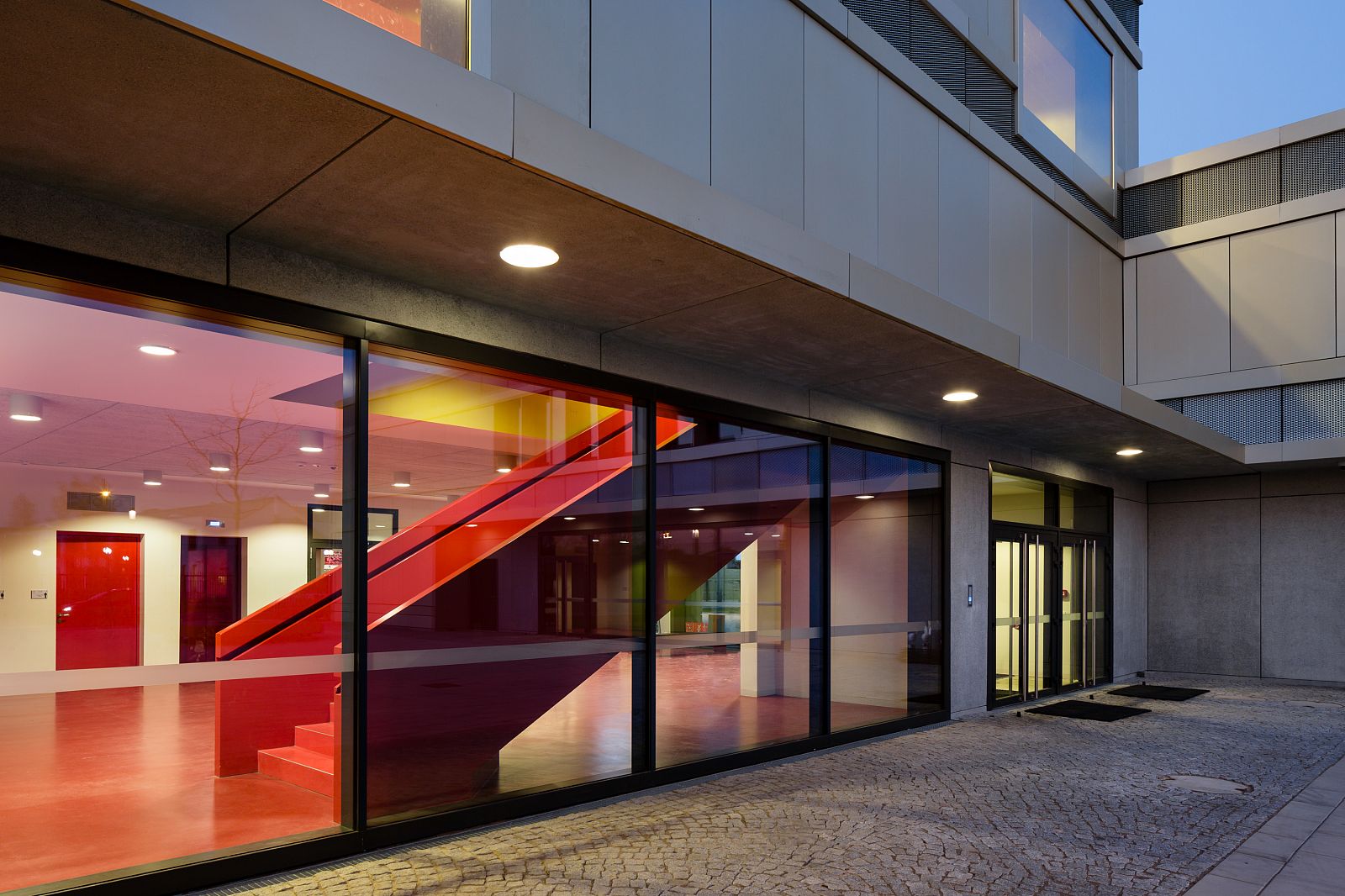 The Polish- German Willy Brandt School is located in a developing area of the Wilanow district in south Warsaw. Neither the neighbouring recently built Cathedral nor the surrounding buildings offer an urban frame of reference relevant for the school. The school complex was therefore developed out of the programmatic requirements of an all-day school and the varying needs of the different grade levels.
The property was divided into fields for different activities. The four buildings housing the primary school, secondary school, gym and central functions including the auditorium, dining hall and library echo the geography of the terrain, articulating a diverse ensemble of volumes and outdoor spaces.
The forecourt gives onto the central foyer, which serves as a communication hub and provides access to the different buildings. Directly connected with the foyer are the school administration and management offices as well as the staff room. The auditorium and gym have separate entrances on the outside and can thus be used when school is not in session.
| | |
| --- | --- |
| Competition | 1st Prize, 2008 |
| Client | Deutscher Schulverein Warschau |
| Planning started | 2008 |
| Completion | 2014 |
| Total floor area | 9,400 sqm |
Competition
Team: Jan Holländer, Hannah Jonas, Rita Wirth, Dominik Mohs
Planning and Realization
Project Coordination: Hanns Ziegler
Project Management: Jan Holländer
Team: Rita Wirth, Michael Zeeh, Tobias Steib, Roberto Aruta, Anja Mathesius, Pia Schreckenbach, Hagen Groß
Contact office on site: Caba Groszek Architekci, Breslau
Photography
Marcus Ebener