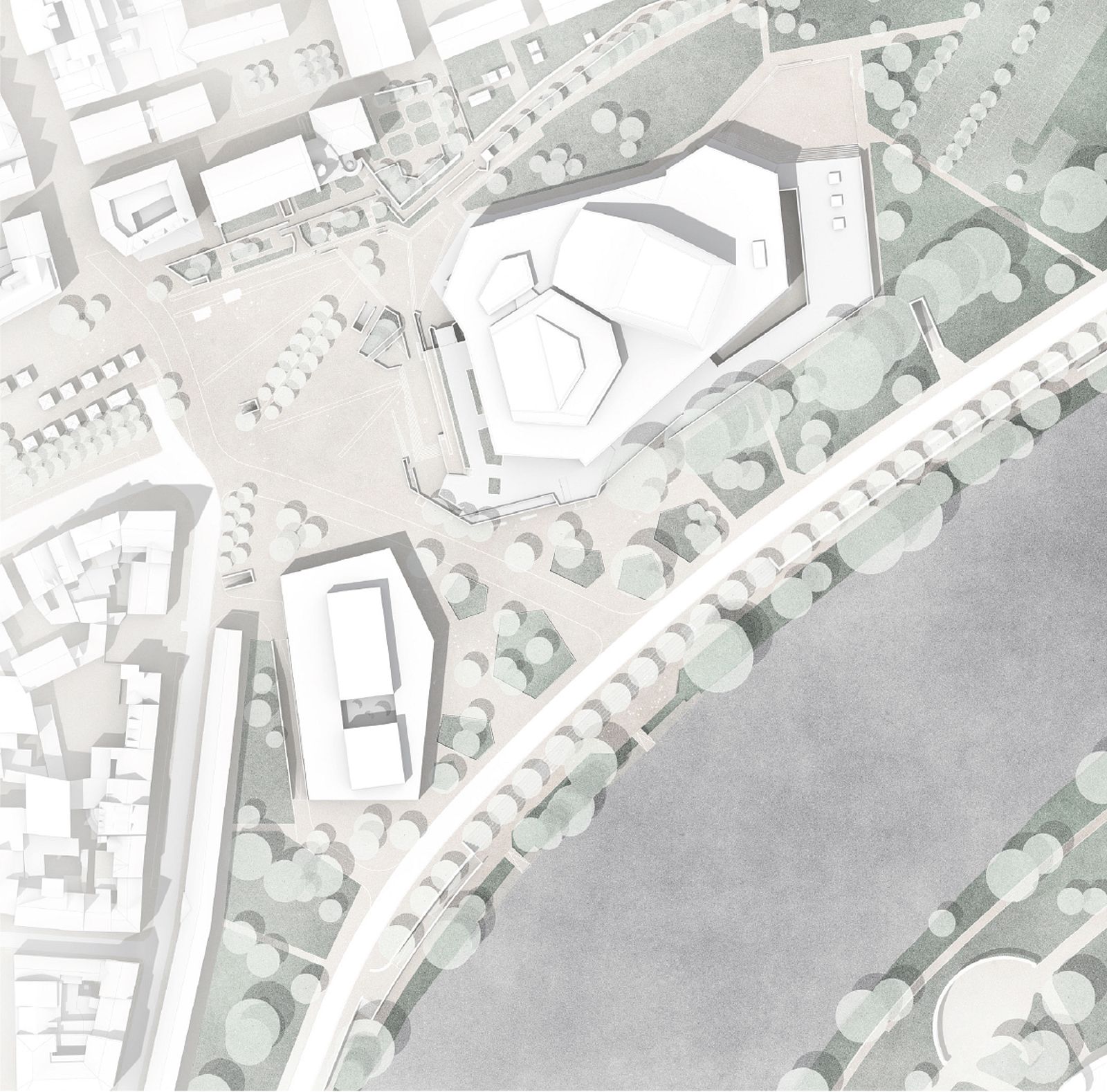 In the preliminary idea competition, the extension of the neighboring municipal theatre as well as the location and main concept of the new building were clarified. Our design envisions a flat extension to the rear of the existing municipal theatre which continues the geometry of the existing building and creates a new roof terrace with a view of the Danube.
The new chamber theatre is designed as a solitaire forming a theatre square with the existing building, its polygonal edges relating the open spaces on the Danube and towards the historic city center to each other.
The new theatre opens up to the square and park with a glazed foyer running along the entire length of the building. Its interior is characterized by a flexibly usable hall bracket. The foyer, auditorium, stage, assembly hall and rehearsal stage can all be connected to form one continuous space which, due to the different ceiling heights of the individual spaces and flexible partition walls, can be used for a wide variety of different performances.
| | |
| --- | --- |
| Competition | 3rd Prize, 2018 |
Competition
Team: Petra Wäldle, Sophia Martinetz, Steffen Rebehn, Svea Hinzmann